Surf & Sales Bonfire Sessions
3 Mistakes to Avoid When Building a Sales Coaching Culture It's typical to see managers and reps not showing up for themselves, and leadership not showing up for the team. This happens in early stage all the way to advanced. Having a spirit of enablement has now become a fear. In this Bonfire Session, we uncover the mentality and skills it takes to build a healthy culture of enablement and coaching.
You will learn how to:
Drive an accountability first mentality through managers & reps
Build the coaching culture
Define the difference between the sales stack & coaching stack
Build this culture from the top down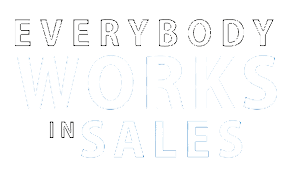 Fill out the form to watch on-demand!

Founder of The Harris Consulting Group LLC
Richard Harris brings 20+ years of sales and Saas experience to the table in his work as an advisor and consultant. His focus is on a more relaxed conversational selling style that helps people go from strangers to acquaintances to trusted business allies.
The goal of Richard's training is to get people to stop talking about what they do and get them to start talking about the pains they solve. Clients and experiences include: Gainsight, PagerDuty, Zoom, Mashery, Gurtin, TopOpps, LevelEleven, SocialChorus, OutboundEngine, and Spanning.
Richard has been named a Top 25 Inside Sales Professional by the American Association of Inside Sales for the last 3 years. As well as a Top 10 Sales Development Leader as voted by Inside Sales and Sales Hacker.
CEO & Founder of Scott Leese Consulting and Surf & Sales
Scott Leese is a 3x American Association of Inside Sales Professionals Top 25 Award Winner, and one of the top startup sales leaders in the country. Through domestic and international consulting, he has trained an army of salespeople thousands strong.
Leese puts his nearly two decades of sales and leadership experience to use as the CEO & Founder of both Scott Leese Consulting, LLC; and Surf & Sales. A highly sought-after consultant, advisor, leader, and sales trainer, Leese has a proven record of success building and scaling businesses from the ground up.
He lives in Austin, Texas, with his wife, Janet; their two sons, Brayden and Caleb; and the family dogs, Loki and Mia.
Managing Director at Everybody Works In Sales
Niraj helps empower people to generate MORE REVENUE for their business, to get you RESULTS, and to help your CLIENTS WIN. He has 121 coaching and LinkedIn trainings that are interactive and high energy, not constant Powerpoint presentations or workbooks - so you learn quicker and enjoy sales more.
Sales skills are transferable in every sector. He's successfully trained staff in finance (Barclays, Santander, Natwest) education (University of Buckingham, Imperial College London) retail (Sainsbury's) publishing (Lyonsdown, Western Media) logistics (Headford Group) asbestos removal (Ensafe Consultants, Safeline Environmental) IT, Cyber Security and many more to generate results.
He's spoken at 67 exhibitions, conferences and networking events on how to improve sales and get results from LinkedIn. He is also author of two Amazon bestsellers, Everybody Works In Sales and The Easy Guide to Sales for Business Owners. You can follow Niraj's sales insights here.
Account Executive at Chili Piper
Ashley has a great respect for and thrive on facilitating the creative process. Her aim has always been to create work that showcases the beauty of humans, regardless of labels and whatever stigma follows those labels. We are all purely HUMAN.
She's not afraid to ask the tough questions. She values clear communication, transparency, empathy, and an insatiable desire to continue learning and improving one's skills/craft.
Sales Executive at GoContractor
Galem Girmay is a Sales Executive at GoContractor and Co-founder of RevGenius, a community of revenue generating sales, marketing, and revops professionals. From growing up with two foster families in Sweden, Galem has an interesting background and has built her career and network from the ground up.