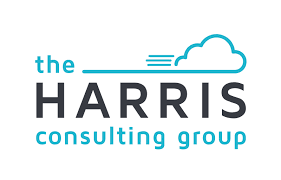 Surf & Sales Bonfire Sessions
STRATEGIES FOR MENTAL RESILIENCY IN SALES IN 2021
Sales professionals are experiencing more pressure than ever right now. In one of the most competitive, fast-moving, and high-pressure jobs, sales have been hit especially hard by COVID. So what are the most successful salespeople doing to stay mentally resilient and engaged during these challenging times?
As part of May #MentalHealthAwarenessMonth, UNCrushed and Sales Health Alliance came together to share lessons learned from their recent sales mental health survey.
Key Takeaways:
The factors that contribute to sales professionals feeling most engaged and motivated
How salespeople are managing stress and protecting their mental health
What support salespeople need from their management and company culture
Founding Member/Board Member at Sales For The Culture
Founder of Sales Health Alliance
Founder & CEO of UNCrushed
Founder of The Harris
Consulting Group
CEO & Founder of Scott Leese Consulting and Surf & Sales
FILL OUT THE FORM TO WATCH ON-DEMAND.

By submitting this form, you agree to have your contact information, including email, sent to THCG LLC and passed on to sponsors of this Bonfire Session, like Salesforce, for the purpose of following up on your interests.
Founder of The Harris Consulting Group LLC
Richard Harris brings 20+ years of sales and Saas experience to the table in his work as an advisor and consultant. His focus is on a more relaxed conversational selling style that helps people go from strangers to acquaintances to trusted business allies.
The goal of Richard's training is to get people to stop talking about what they do and get them to start talking about the pains they solve. Clients and experiences include: Gainsight, PagerDuty, Zoom, Mashery, Gurtin, TopOpps, LevelEleven, SocialChorus, OutboundEngine, and Spanning.
Richard has been named a Top 25 Inside Sales Professional by the American Association of Inside Sales for the last 3 years. As well as a Top 10 Sales Development Leader as voted by Inside Sales and Sales Hacker.
CEO & Founder of Scott Leese Consulting and Surf & Sales
Scott Leese is a 3x American Association of Inside Sales Professionals Top 25 Award Winner, and one of the top startup sales leaders in the country. Through domestic and international consulting, he has trained an army of salespeople thousands strong.
Leese puts his nearly two decades of sales and leadership experience to use as the CEO & Founder of both Scott Leese Consulting, LLC; and Surf & Sales. A highly sought-after consultant, advisor, leader, and sales trainer, Leese has a proven record of success building and scaling businesses from the ground up.
He lives in Austin, Texas, with his wife, Janet; their two sons, Brayden and Caleb; and the family dogs, Loki and Mia.
Founding Member/Board Member at Sales For The Culture
Nikki is an award winning B2B Revenue Growth Leader and Sales Culture SME. This one woman demand-gen engine was recently recognized as a 2020 LinkedIn Top Sales Voice, and Sales Success Summit Top 100 LinkedIn Sales Star. She's hosted and appeared on hundreds of industry webinars, podcasts and blogs around improving rev growth strategy at SaaS companies .Over the last decade, Nikki has built multiple sales development programs from the ground up, generating millions in pipeline for Startups. Clients rave about Nikki's high energy, engaging and attentive approach that centers on metrics, mindset and a little bit of magic. Her upbeat and accessible communication style has driven her career from one who chased leads to one who attracts leaders.
At the heart of what sets Nikki apart from the pack is her commitment to creativity and innovation in revenue growth strategy. Her success is fueled by refusing to uphold an outdated status quo. A respected luminary among leaders in the space, Nikki disarms and delights clients and prospects alike with her heightened ability to create quick connections and cut through the noise.
Founder at Sales Health Alliance
Sales Mentor and Mental Health Advocate, Jeff is currently running two companies, The Sales Health Alliance & The Sales Knowledge Group.

The Sales Health Alliance is an alliance of salespeople, sales leaders, health experts and technology providers who are building awareness around mental health within sales.
It was founded to help fellow salespeople feel comfortable talking about Mental Health and share best practices to navigate stressful situations effectively.
Sales Knowledge Group: Providing Sales mentorship and coaching for growing tech companies. Through a variety of services, they help CEOs, Founders and Sales Leaders increase revenue a stronger sales process.
Founder & CEO of UNCrushed
Tim has the motto of "Live Life. Give Back. Change Lives" - Committed to always over-delivering, constantly learning, creating change, and making an impact. He is passionate about giving back through volunteering and fundraising and partnering with some impactful non-profits.
Tim created UNCrushed.org as a result of his first-hand experience with mental health conditions including addiction, depression, and grief following the sudden loss of his Dad in 2013. He felt passionately about creating a platform and community for people to share their experiences with mental health, starting to break down the associated stigmas in the workplace. Only through talking about these challenges can we encourage people to reach out for help that will help them live their best lives.
He has extensive global experience in sales and marketing over the last 10+ years. He currently holds the position of Senior Director Product Marketing at Salesforce, having worked for them in Europe and the USA, creating a number of strategic sales thought leadership initiatives helping sales professionals worldwide.